What's Happening at the Arboretum
---
        On-going Volunteer Opportunities
                Gardening and Weeding
No application necessary. Be sure to bring gloves, water, and sun protection.
Natives First Gardeners (California plants) Tuesdays, starting at 9:00am Meet at the Entrance Garden off the lower parking lot.
Kiwi Gardeners (New Zealand plants) Tuesdays, 9:30am to 12:30pm Meet in the New Zealand Garden.
Aussie Weeders (Australian plants) Thursdays, starting at 9:00am Meet near the upper Horticultural Buildings.
Eucalyptus Grove — days and times vary Contact Melinda Kralj: mkralj@ucsc.edu
All events are open to the public and free, except as noted. They are held in the Arboretum's Horticulture Building, unless otherwise stated. The Arboretum is open daily for self-guided tours from 9:00 A.M. to 5:00 P.M.
---
RESERVE THE DATES  Plan ahead for popular Arboretum events, like Hummingbird Days and the Holiday Wreath and Norrie's Sale.

---
Join us at the Arboretum's 50th Anniversary Jubilee. Sunday, September 20, 4 to 7pm! Become a Community Sponsor of this event.  Learn more..   Tickets can be purchased online.  
August 2015
---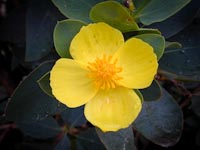 Community Day, Tuesday, August 4, 2015—all day 1st Tuesday of every month. Free admission to the Arboretum.
---
CALIFORNIA NATIVE PLANT GARDEN  Phenology Workshop; The Science of the Seasons, Saturday, August 22, 2015—2:00-4:00pm, in Horticulture II
Instructor, Juliet Oshiro 
Calling All Citizen Scientists! Hikers! Families! Students! Educators! Do you enjoy watching plants change through the seasons? Would you like to help researchers study the effects of climate change? This workshop will teach volunteers to monitor and gather data on when native plants leaf out, flower, form fruit and other seasonal changes through hands-on training. No experience necessary, but space is limited and pre-registration is required. Details can be found on the workshop's webpage.
---
Board Meeting, Friends of the Arboretum  Wednesday, August 26, 2015— 5:00 pm

---
Arboretum Members Annual Meeting,  Sunday, August 30, 2015— 9:30 a.m.
---
September 2015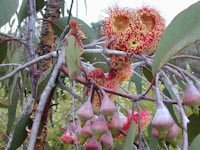 Garden Tour Saturday, September 5, 2015— 11:00 am
1st Saturday of every month. Free with your paid admission to the Arboretum. Meet in front of Norrie's Gift and Garden Shop.
---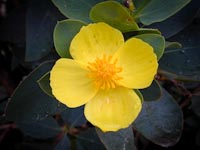 Community Day, Tuesday, September 8, 2015—all day 1st Tuesday of every month. Free admission to the Arboretum.