Arboretum 
Highlights
What's Blooming? 
Many attractive early Fall blooms! More
---
Watch a Video
Narrated by
Frans Lanting
On the unique botanical value of the Arboretum.
---
Succulent Group
Needs Volunteers
Help make beautiful wreaths for the Gift & Wreath Sale. More
VOLUNTEER 
NEWS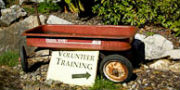 Visit the 
Arboretum

You've got a world of choices:
Benefits of 
Membership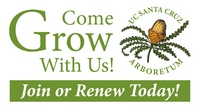 Friends of the Arboretum membership has many benefits!