Arboretum 
Highlights
  What's Blooming?
  Early spring blooms abound!

---
Collett Lecture
Lincoln & Lee Taiz on 'Flora Unveiled'. May 9
---
 Art in the Arboretum
 'Site Specific
Environmental Installations'.
Opening May 20

VOLUNTEER 
NEWS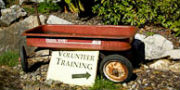 Visit the 
Arboretum

You've got a world of choices:
Benefits of 
Membership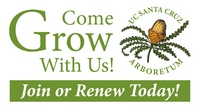 Friends of the Arboretum membership has many benefits!