Arboretum 
Highlights
What's Blooming? 
Spring is in bloom at the Arboretum. A great time to visit! Read more
---
Watch a Video
Narrated by
Frans Lanting
On the unique botanical value of the Arboretum.
---
Summer Sunday
Garden Tours
 Beginning June 5. Free with paid admission.
Read more

VOLUNTEER 
NEWS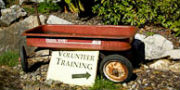 Visit the 
Arboretum

You've got a world of choices:
Benefits of 
Membership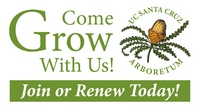 Friends of the Arboretum membership has many benefits!