Welcome to Norrie's Gift & Garden Shop
Norrie's Gift & Garden Shop 
Buy plants online: Our web store is open! Visit us at shopucscarboretum.com. We are offering curbside pickup every half hour from 11 a.m. - 1:30 p.m. on Thursdays, Fridays, and Saturdays. 
Currently closed for in-person shopping: Out of an abundance of caution, Norrie's is temporarily closed for in-person shopping. Please shop online and schedule curbside pickup at shopucscarboretum.com. We are closely monitoring the covid situation within the county and we will reopen when we can do so safely. While there have been no known cases of covid exposure at the Arboretum or Norrie's, the health and safety of our volunteers, customers, and staff is our highest priority.
Winter planting: Anytime is a good time to plant on the Central Coast, but even more so during the wet months. Our online store is stocked full of beautiful plants: Australian, California Native, New Zealand, Salvias, South African, Succulents, and more, all at great prices.
January plant availabiliy list: You can find a list of available plants here.
Locally made gifts, pottery, jewelry and more: We're busy gathering a new assortment of unique gifts and household items for you, available when we reopen for in-person shopping. Stay tuned for an announcement about our clearance sale in the near future, where you're sure to find something perfect at a great discounted price!
Read our plant descriptions (PDF) 
LOCATION: First building up on the right after entering the Arboretum & Botanic Garden driveway
CURBSIDE PICKUP HOURS: Thursday thru Saturday, 11 a.m. - 1:30 p.m.
STORE HOURS: Currently closed for in-person shopping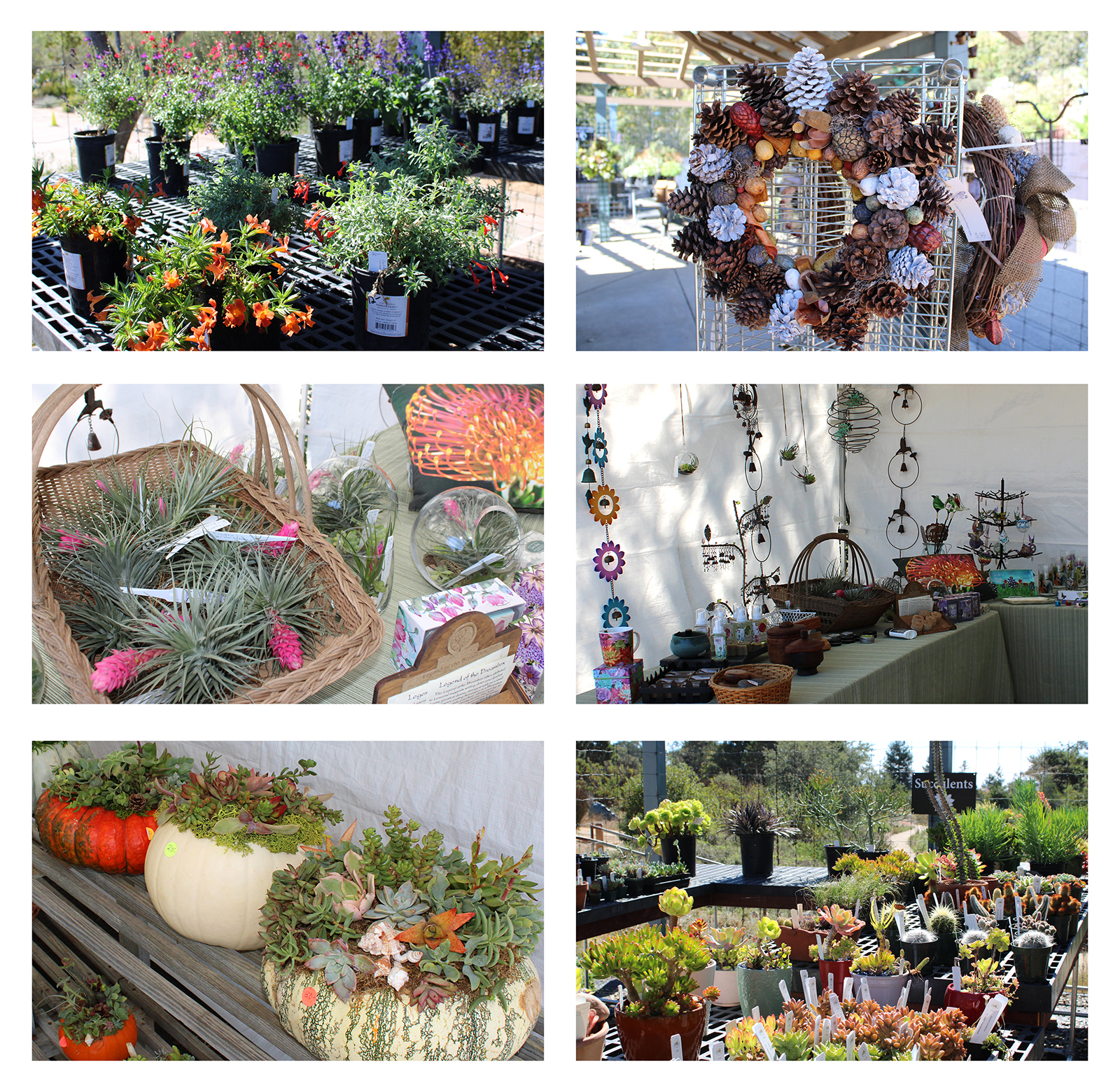 Follow us on social media. Like us on Facebook or Instagram!
HISTORY: Norrie's was built in 1994 with generous donations from Elspeth Bobbs, who was an ardent supporter of all things botanical. In a 2007 NPR interview at 87 years young, she offered her world view: "I'm sorry to say, I'd prefer less people, and more gardens. Gardening is about dreams. And it doesn't matter if the dream doesn't come off because you've enjoyed the dream." To honor Elspeth, the Arboretum & Botanic Garden named the shop after her daughter Norrie, who died in a tragic accident. Norrie's is celebrating its 25-year anniversary! Read all about it!