Welcome to Norrie's Gift & Garden Shop
LOCATION:   First building up on the right after entering the Arboretum & Botanic Garden driveway
HOURS:        10:00 am - 4:00 pm every day the Arboretum is open
CONTACT:    831.502.2999, norriesucsc@gmail.com
HISTORY: Norrie's was built in 1994 with generous donations from Elspeth Bobbs, who was an ardent supporter of all things botanical. In a 2007 NPR interview at 87 years young, she offered her world view: "I'm sorry to say, I'd prefer less people, and more gardens. Gardening is about dreams. And it doesn't matter if the dream doesn't come off because you've enjoyed the dream." To honor Elspeth, the Arboretum & Botanic Garden named the shop after her daughter Norrie, who died in a tragic accident. Norrie's is celebrating its 25-year anniversary! Read all about it!

PLENTIFUL PLANTS: Norrie's newly expanded outdoor plant area has tables stocked full of plants: Australian, California Native, New Zealand, Salvias, South African, Succulents, and more as well as succulent dish gardens and succulent wreaths. To get a list of available plants for sale, check under our homepage NEWS section for monthly updates. We now have plant descriptions online! (PDF)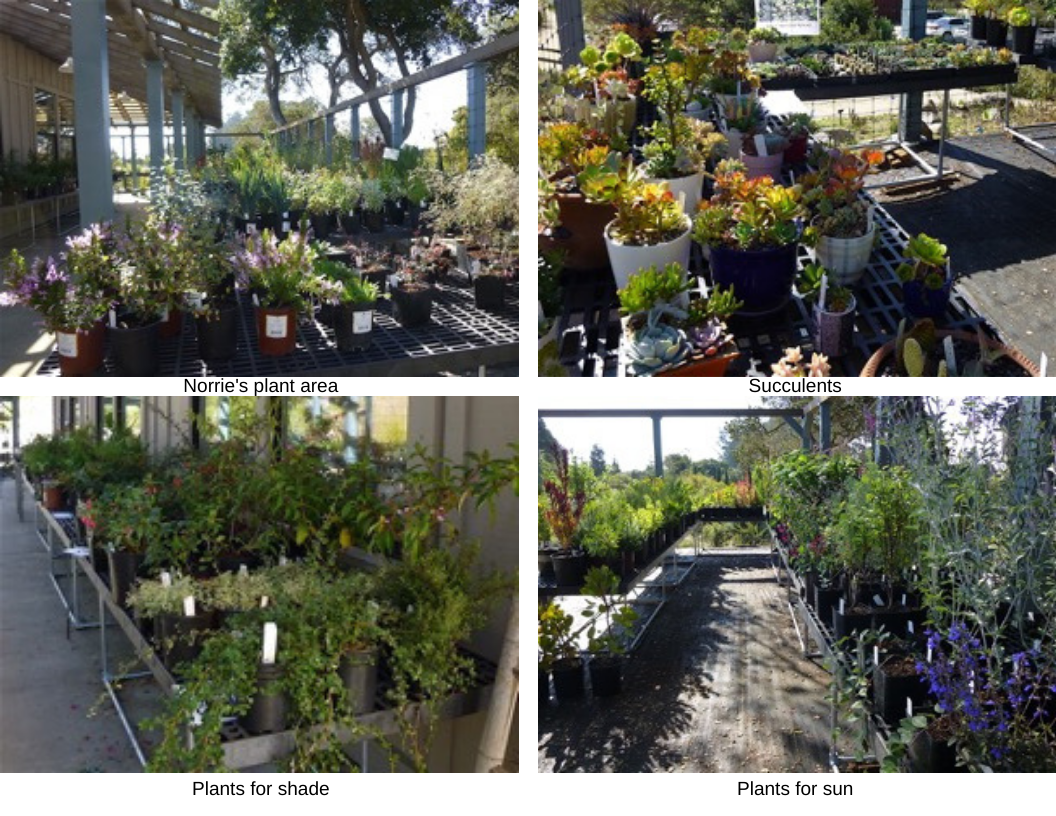 GREAT GIFT IDEAS: Quantities are limited; for a particular item, call to check availability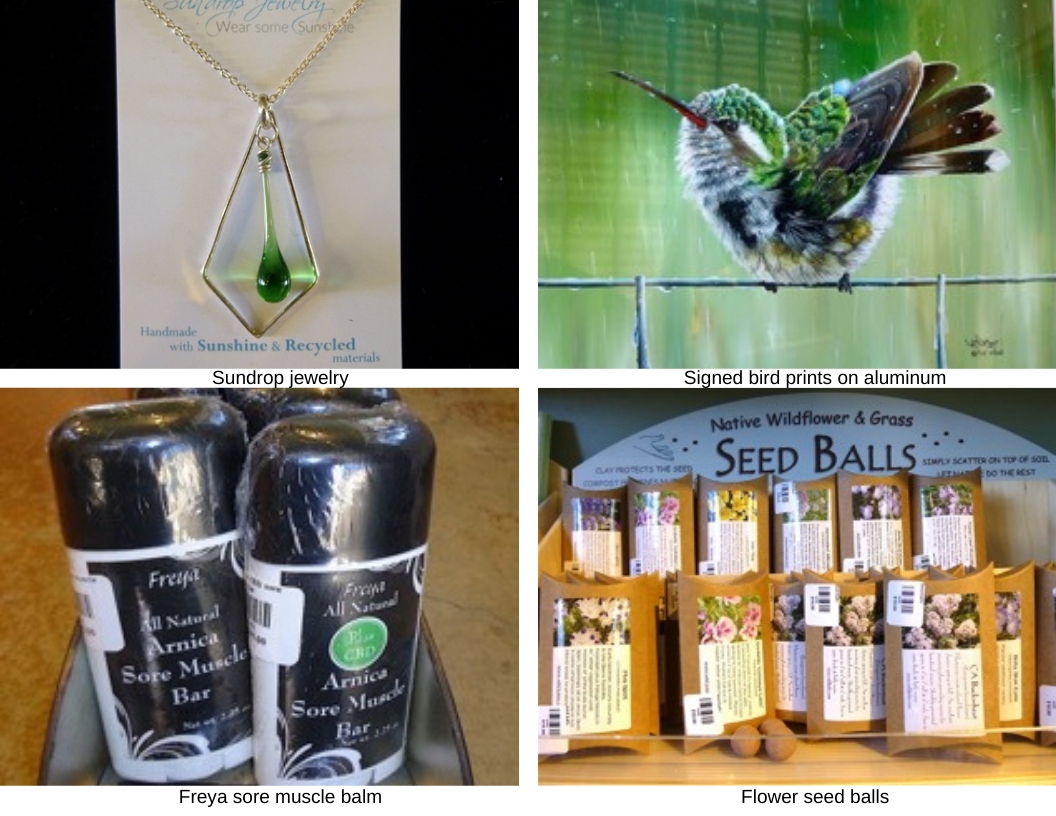 Follow us on social media. Like us on Facebook or Instagram!