Volunteer
Volunteering at the Arboretum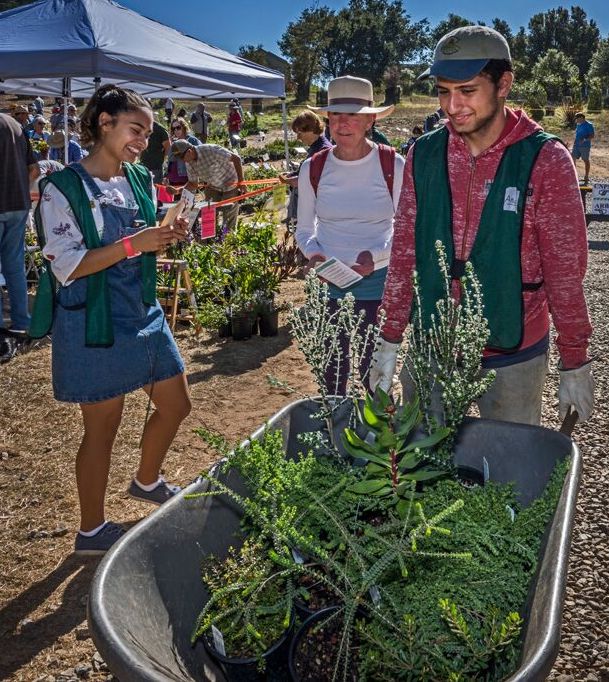 The UC Santa Cruz Arboretum & Botanic Garden relies on almost 200 volunteers year round to keep this place growing! By volunteering you become part of a community that directly supports the Arboretum's mission, to connect people with plants.
No matter what group you work with, you will learn by working side by side with home gardeners, professional and amateur naturalists, active and retired professionals of all sorts and people just beginning to explore the world of plants. You will meet others with similar interests and experience the joy and satisfaction of working together on important projects. 
How to begin?
To become a volunteer at the Arboretum, prospective volunteers review available volunteer opportunities then fill out an online application form. The information on this form helps us to determine your interests, experience, and availability. 
How would you like to help?
Start exploring the various volunteer opportunities below! 
PLEASE read through volunteer descriptions & commitments before completing an application - thank you.
We look forward to meeting you and welcoming you to our wonderful community of dedicated volunteers!