The UC Santa Cruz Arboretum & Botanic Garden
is excited to announce two classes
intended for current members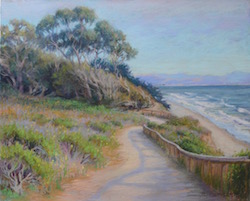 Patterns in Nature
Friday, 8/10 5pm – 7pm

Patterns in Nature will take you on a journey through the gardens in search of naturally occurring patterns. Ann will guide you on how to locate these designs and illuminate them on paper. The class is designed for beginners and those that want to have a fun experience alongside other budding creatives.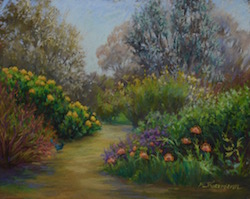 Capturing the Character of Trees
Friday, 8/17, 5pm - 7pm
Capturing the Character of Trees will inspire awe towards trees here in the Arboretum. Ann will take you on a walk into a genuinely spectacular grove and share drawing techniques specific to the rendering of trees. By the end of the class, you will be able to honor a tree's magnificence by drawing it true to its shapes and unique qualities. 




These two classes are free for members, as well as the materials.  To create opportunity for as many interested participants as possible, we request that you register for one of the two classes. A list of materials:

    Oil pastels
    Paper
    Drawing boards
    Sitting stool
If you want to include a second member on your account, please contact Amber Burke, Development Director, at aburke1@ucsc.edu or (831) 502-2303. All membership levels higher than Poppy are eligible to have up to two members named on the account.
Ann Thiermann, MFA is an experienced and accomplished nature muralist and art educator. She has a deep connection to the UC Santa Cruz Arboretum & Botanic Garden as a UCSC alumna with a Bachelors in Art and years of painting in the gardens throughout the seasons. She is a constant in our county's beloved Open Studios held every year in the fall. She is preparing for a show, Pathways through our Parks, opening in October 2018 at the Santa Cruz Museum of Natural History. The paintings spark joy and a sense of privilege to be living in Santa Cruz. Her journeys through Santa Cruz parks will be published as a companion book, meant to be treasured and shared with friends and family.
To learn more about Ann, visit her website here.