Raptor Day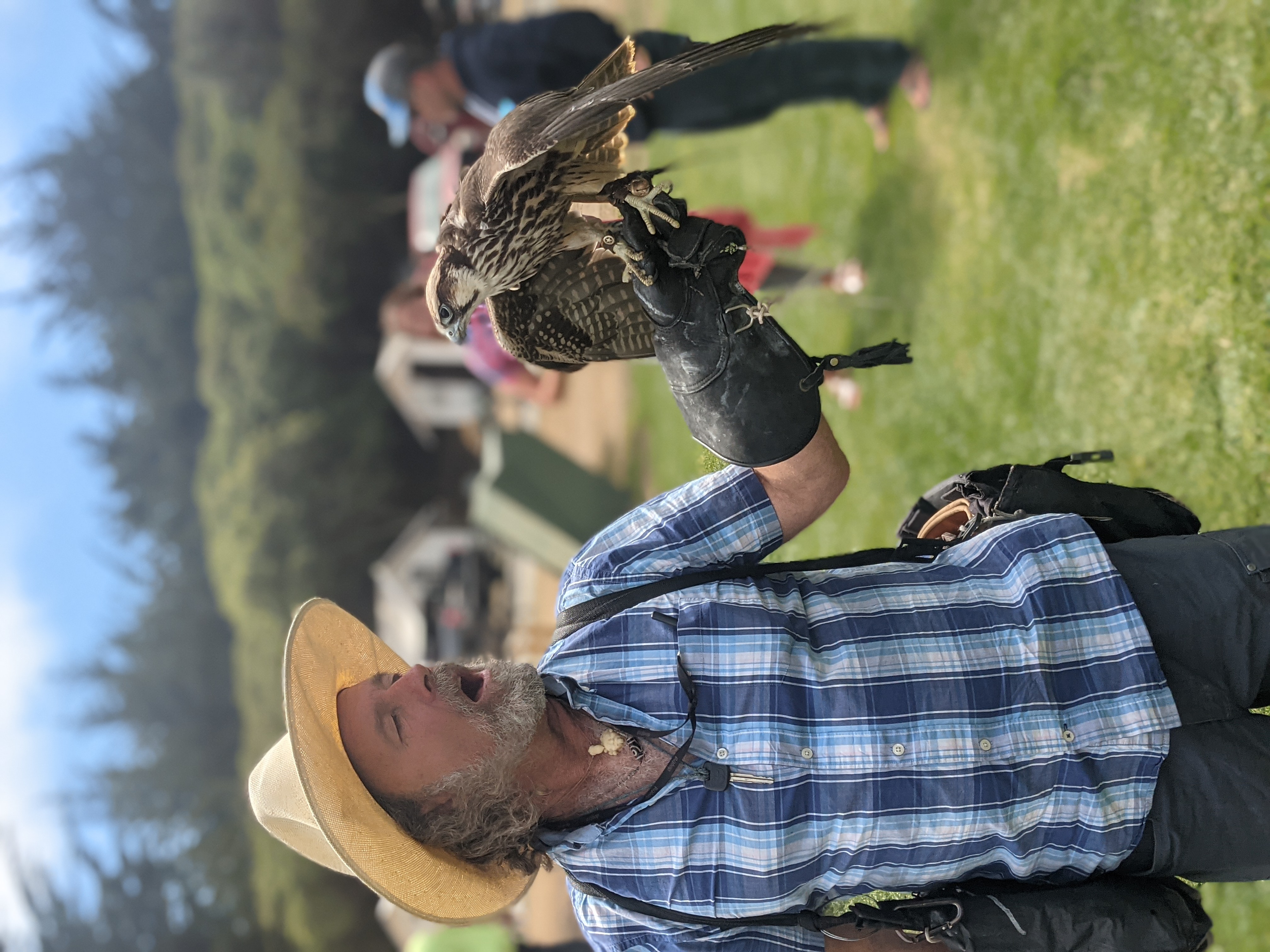 Join us for our inaugural Raptor Day on Saturday, July 17! We'll open at 6 a.m. so that visitors can come in bright and early to observe the birds that grace the Arboretum. Kenny Elvin, falconer and ornithologist at Full Circle Falconry, is bringing his hawks, falcons, and owls for flight presentations at 10 a.m. and noon. There will be guided bird walks and information tables by several organizations to help us all understand more about raptors and wildlife. 
Kenny Elvin's fun and interactive presentation includes raptor biology, conservation, and natural history. Visitors can meet the birds and observe their flight and predation behaviors. Kenny has been a falconer for almost 20 years. He's found a niche doing educational work along with hunting and avian pest control. He loves to work with an energetic and informed audience!
Regular admission fees apply. Pay admission online in advance, or by depositing cash or check to UC Regents in our pay tubes in our visitor parking lot. Free admission for members, volunteers, UCSC students, and children under 6.

Schedule:
6 a.m. Gates open for all visitors.

6 a.m. - 10 a.m. Guided bird walks every half hour. Meet in the visitor parking lot at the trailhead to the Australian garden.
9 a.m. - 1 p.m. Information tables in the Australian garden picnic grove.   
10 a.m. & 12 p.m. Full Circle Falconry flight presentations in the Australian garden.
Information tables presented by:
UCSC Predatory Bird Research Group Saving peregrine falcons and other birds of prey. 
The Kenneth S. Norris Center for Natural History is a natural history museum at UCSC designed to give students and community members all of the resources they need to engage with the natural world. 
Santa Cruz Bird Club Promoting the joy of birding in Santa Cruz since 1956.
Raptors are the Solution A project of Earth Island Institute, educating people about the dangers of rat poison in the food web.