Jean and Bill Lane Botanical Library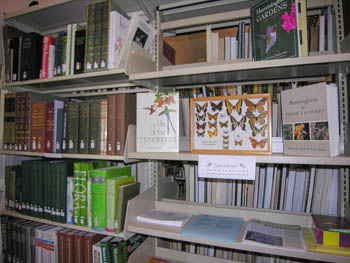 The Jean and Bill Lane Library was built as part of the Horticulture II building in 1994. The Lanes, of Sunset Magazine and Lane Publishing, generously donated funds for construction of the library. 

The library is open when volunteer librarians are available. For the up to date schedule of open hours, view the Lane Library Schedule

It is a non-lending library, focusing on South African, Australian, New Zealand, and California plants. There are specialties in books on the protea family and on biogeography. There are some local floras as well as flora from some of the regions mentioned above. the emphasis is on horticulture and floristics. 

For improved access to the collection database, browse The Lane Library Catalog. 

For books on cell and molecular biology and other topics, students are directed to the Science Library or Main Library on the UCSC campus.